Life on the Line is a half-hour cinema vérité documentary that follows a year in the life of 11-year-old Kimberly Torrez as she and her family await the visa that will allow them to return to the United States after unforeseen circumstances trap them in Nogales, Mexico. Living literally steps from the border, Kimberly crosses each day to attend school just across the line in Arizona. While Kimberly's father finds himself unemployed, stricken with Hepatitis C, and in need of a liver transplant, Kimberly's mother desperately awaits the visa that will allow her to live in the U.S. with her American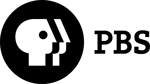 children if her husband dies. A slice-of-life portrait film told through Kimberly's eyes, Life on the Line illuminates the changing face of America through the story of this one family.
See Life on the Line on your local PBS station beginning in September 2014, presented by our partner station, Eight Arizona PBS (KAET) in Phoenix.
The film
Life on the Line, the documentary film, is part of a larger out new media and outreach initiative that the filmmakers are producing in association with organizations that reach youth, particularly young people whose lives are touched in various ways by issues surrounding immigration. Learn more about the issues in the film.
30-second trailer
Screenings and Awards
Story workshops
Kimberly's story is touching, and will reach millions of viewers through public television broadcast, community screenings, and classroom settings. But her story is one of many, and the filmmakers seek to expand participation in the project by offering a series of storytelling workshops in partnership with youth-serving organizations, and by creating collections of interactive youth portraits online.
Via a digital scavenger hunt and writing/recording exercises, youth participants in Life on the Line workshops will collect materials that we will use to produce interactive portraits illuminating what they and their families' lives are like living on—and sometimes divided by—the border, and how their lives and communities are affected by immigration.
Online youth story collection
Through this project, the filmmakers hope to inspire viewers with a new perspective on the border region and the young people that live there, and to help them connect the hot-button issue of immigration with real human lives and universal struggles. The style of Life on the Line is subtle, personal, and non-didactic, so the film will provide a "safe" and poetic entry into complicated issues for many types of audiences, adult and youth alike. The film, combined with our online project and strategic partnerships, will play a small but important role in national movements for comprehensive immigration reform, helping educators to engage youth, and helping adults to understand the circumstances and motivations of families who are caught in the balance of contentious immigration policies. Explore the LifeLines story collection >
Supporters and outreach partners
The filmmakers are interested in connecting with organizations that work with youth facing immigration issues and related challenges in order to bring Life on the Line to schools and communities, and to highlight the impact of organizations and issues impacting young people in our outreach efforts. Please contact us if you are interested in our film or interactive outreach project.
Credits
DIRECTED & PRODUCED BY Jen Gilomen and Sally Rubin
EXECUTIVE PRODUCER David Sutherland CO-EXECUTIVE PRODUCER Lucy Santana-Ornelas
CINEMATOGRAPHY Jen Gilomen EDITING Sally Rubin
MUSIC & ANIMATION Jason Cirimele ADDITIONAL EDITING Elizabeth Finlayson
SOUND MIX Paul Hollman TRANSLATION Eliana Moreno
INTERNS Samantha Andre & Lauren Lindberg
FISCAL SPONSOR Bay Area Video Coalition
FUNDERS Chapman University, The Puffin Foundation, The Fledgling Fund