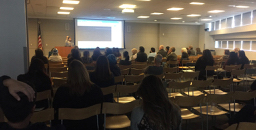 Life on the Line recently screened at the San Jose Public Library's beautiful downtown King Library, a facility shared with San José State University. The Friday afternoon screening was introduced by Jill Bourne, the director of the San José Public Library System, and was attended by approximately 80 community members (youth and adults). A lively discussion about immigration followed with Co-Director Jen Gilomen, who was in attendance. Volunteers from the Santa Clara County Rapid Response Network, which assists community members impacted by ICE raids in and around San José, were also there to answer audience questions about recent ICE enforcement activity in the region and how voluntee rs could help immigrants to understand their rights.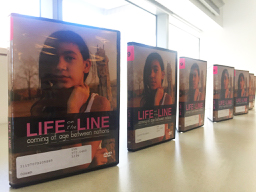 The library had several copies of Life on the Line available for check-out, which are now part of their collection, and at the end of the screening, a staff member of California State Assembly Member Ash Kalra's office stood to thank the filmmakers for their exemplary work and presented them with a Certificate of Recognition.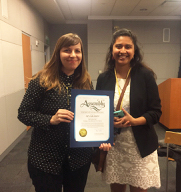 Assemblymember Kalra (D-San José) is the first Indian-American to serve in the California State Legislature.
The screening and resulting community conversation was a great model for public libraries to engage both youth and adults on complex topics surrounding immigration. To obtain a copy of Life on the Line for your library or institution, click here to purchase from New Day Films.